Games & Activities - Pirate Fest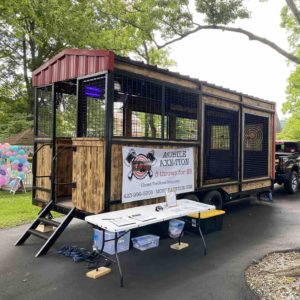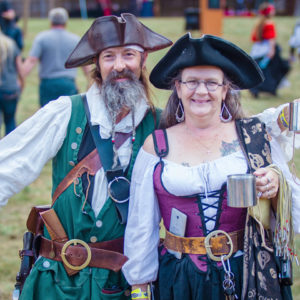 Have a great costume?  Enter the costume contest and win a prize!  Contestants are grouped by age. 
Winners are based on audience applause.
Photo: Rob Welton Photography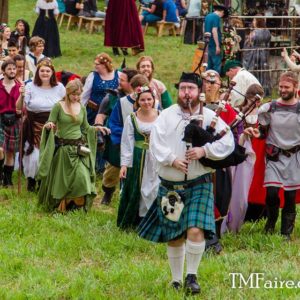 Starting at the gazebo, join the costumed characters as they chant, cheer, wave, and beat on drums, as they walk of a half loop around the site.  
Photo: Rob Welton Photography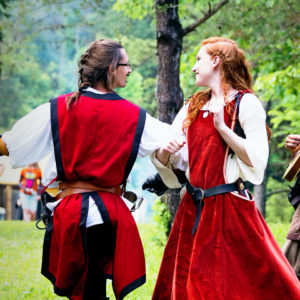 Want to get up and dance?  Learn something new and meet perfect strangers, who can become friends.
Photo: Trent Eades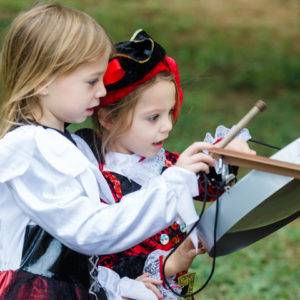 Ready to escape to the Adventure or at least sound like it?  Try the Panyard Jumbie Jam and play your
favorite tune.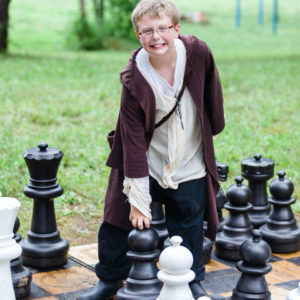 Test your skill with this classic strategy game.  King stands 25 inches tall.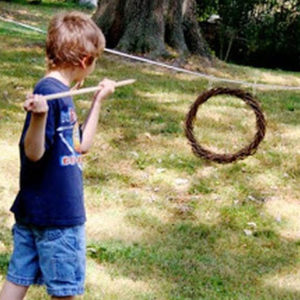 Join in the fun by competing in a variety of yard games as piratical sports!  On the Field of Honour — check your schedule.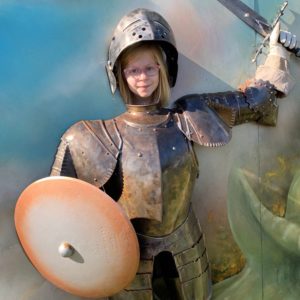 Step into battle with this knight in armor photo opportunity.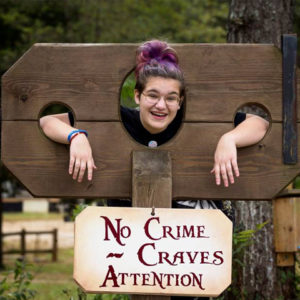 Place your loved ones, or yourself, in the stocks!  Select different captions for fun photos.
Photo: Trent Eades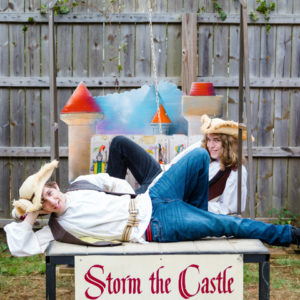 Try your skill at 3 different Games:
Slay the Dragon (bean bag catapult)
Storm the Castle (wrecking ball)
Skittles (table bowling)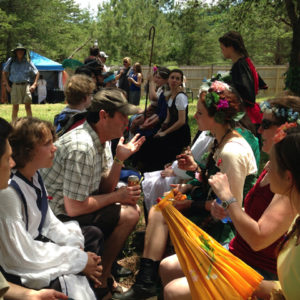 Take 30 seconds to get to know someone new. Then meet the next person in line.  Speed courting in a fun way for all ages.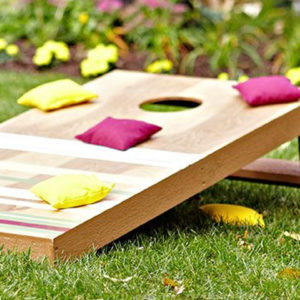 Bean bag toss or "Corn Hole" from different distances.  Fun for all ages!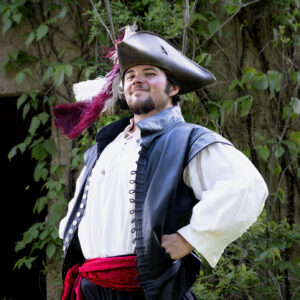 Meet Legendary Characters
Feel transported to another time (circa 1674)!   Meet Sir Captain Henry Morgan and his piratical friends.
Photo: Trent Eades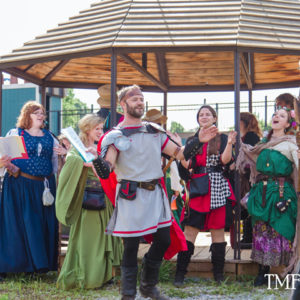 Celebrate the closing of the day together with an End of Day Sing.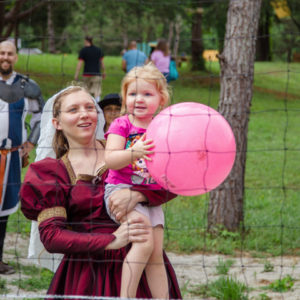 Escape to the beach with this family fun game (May 27-28-29 only)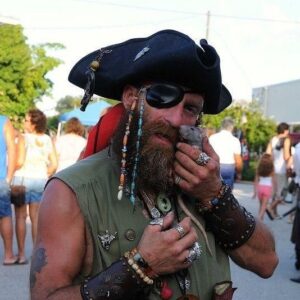 Come meet a very friendly PyRAT!  He's adorable.  Donations accepted!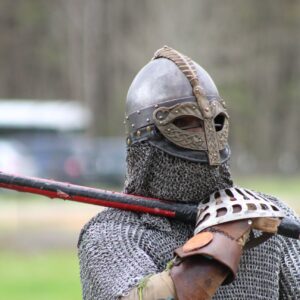 Suit up and Spar — Medieval Style — with the Society of Creative Anachronism!   (May 20-21 only)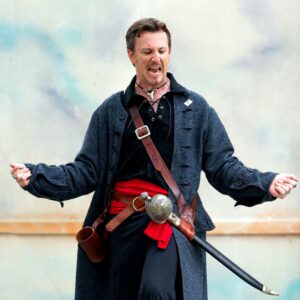 Want to join a Pirate Crew?  Share a talent on stage and get your special pirate name!