Medieval Faire Entertainment
To be Updated for 2022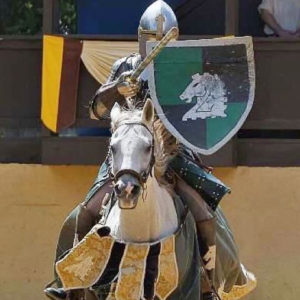 DeBracey Productions brings you battlefield-style jousting and trick riding!  A one of a kind, out of this
world jousting experience that will leave you wanting more!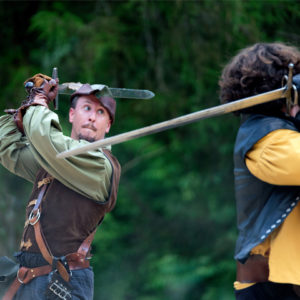 Royal Players

Field of Honour 2x a day
Watch an actual war game!  The chess pieces are live people who actually fight to take over the squares.
 Cheer on your side!  Who will win!?  

Photo: Rob Welton Photography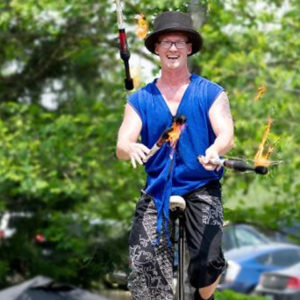 Circus Style Trick Show

All Show Days!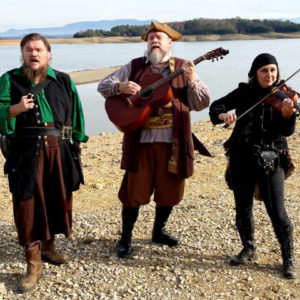 Pirate and Celtic Music

Oct 2-3 Only
Hailing from various ports of call in East Tennessee, the Crossjacks deliver a pirate booty chest full of sea shanties and festival favorites.  They are popular performers throughout the mid-South, and their self-titled debut album was released in July 2020.  The Crossjacks are Mark Dudek (vocals/guitar), Dawn Cunningham (violin) and Reagan De Busk (flute/bodhran/mandolin).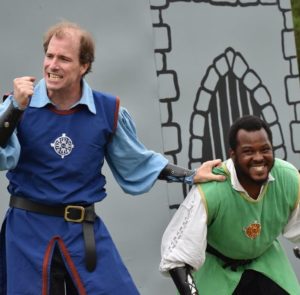 Comedy Sword-Fighting Show

Oct 2-3 Only
We all have an adventurer inside. Be the hero of your own story!      
​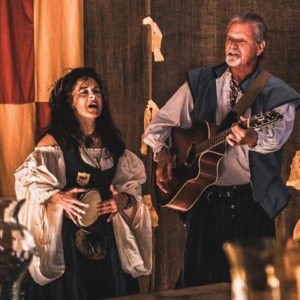 Celtic Music

Oct 2-3, 9-10 Only
Thunder and Spice captivate audiences of all ages with old time Renaissance and Medieval music from
around the world, traditional sea chanteys, and stories of days gone by.  They'll even teach you a song or
two!
Since 2009, this lively duo has been delighting Festival patrons in the Carolinas and neighboring States
with haunting vocal harmonies and an irreverent sense of fun.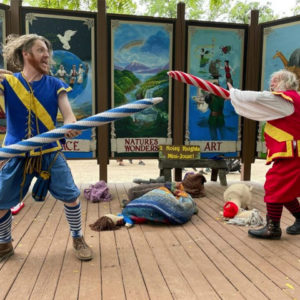 Interactive Comedy Show

Oct 9-10, 16-17 Only
Why just listen to a story when you can live an adventure? The Knights encourage the audience to be
involved in the experience.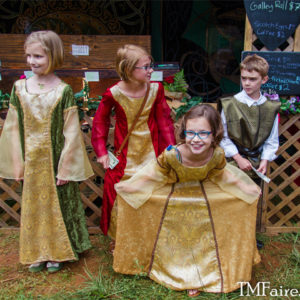 Youth Classical Musicians

Oct 9 Only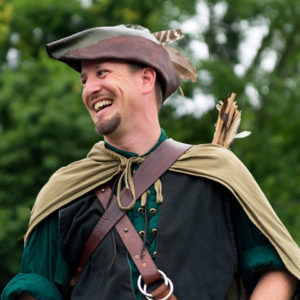 Robin Hood Recruiting Show
It's time to strut your stuff!   Robin Hood is looking for more Merry Folk to join him!   Just share your
talent on stage.  But entertain or you might get GONGED!
(Photo by Trent Eades)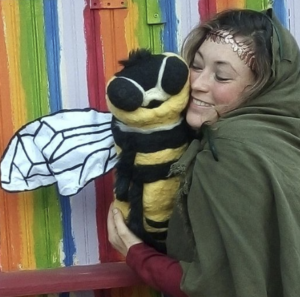 Puppet Show

Happy Hollow Stage
Lady Paen invites children young and old to join her for an interactive musical adventure! Explore the magic of playing make-believe and sing along!  For when you believe in something good, you hatch the very thing you always could!  "In any place the theatre can be, so long as there's an audience like you and players like me."
YouTube:  https://youtu.be/TPlaQ4qhES8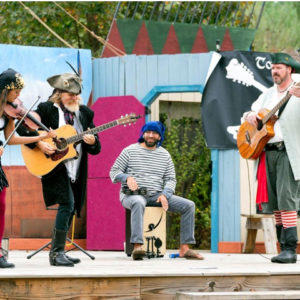 Tom Mason and the Blue Buccaneers
Celtic & Pirate Music

Oct 16-17 Only
Meet a wild band of Nashville musicians who dress like pirates and play a rollicking mix of piratical sing-alongs, rousing historical rave-ups, afro-cuban tinged ballads, Cajun sea shanties, and bluesy Irish jigs.  
(Photo by Trent Eades)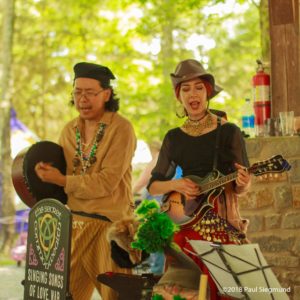 Celto-eclectic Music

Oct 9-10, 16-17 Only
Vicky Plant & Franko Hashiguchi are the two more illustrious members of The Secret Commonwealth, the Celto-eclectic band out of Nashville / Murfreesboro!  With fingers flyin' and tongues a-waggin', these travelers aim to move you!  Feet, heart, heck, even the depths of yer guts.
With duelin' voices plus fiddle, mandolin, whistles, hammered dulcimer, guitar, and bodhrán, this combo will have you wonderin', what's in their coffee?  And can I have what she's havin'???
https://linktr.ee/BedlamSkivers
(Photo By Paul Siegmund)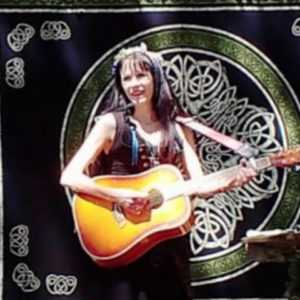 New! Kris Colt - The Black Rose
Kris Colt reveals her past incarnation from the time of her ancestors in Scotland Ireland, England, and Wales as the song bird Black Rose. She is a modern bard, with a lyrical singing style who passionately performs songs of both original and ancient origin. Kris has been on the boards as a performer her entire life in professional musical theatre and especially enjoys her time with her Celtic folk rock act Kris Colt and The Black Rose Band.
https://www.facebook.com/kriscoltmusic/
https://www.kriscolt-blackrose.com/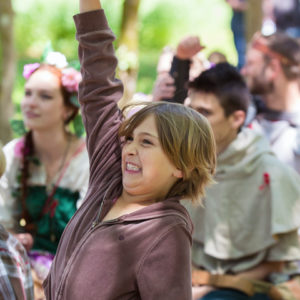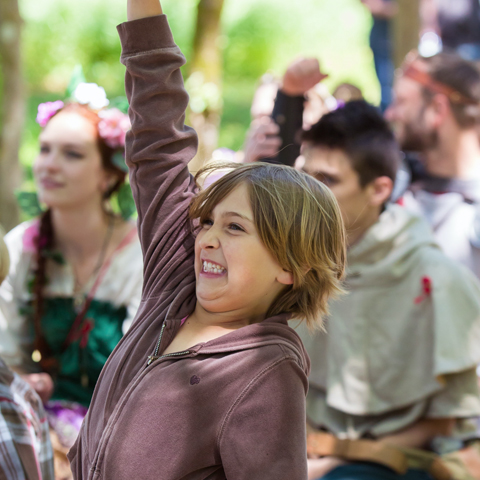 Want to be a Merry Kid?  Sher-wood!  Come learn how to sing, joke, and adventure like Robin Hood!   HUZZAH!  
(Photo by Rob Welton)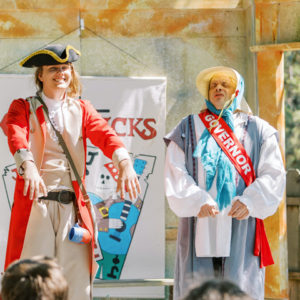 Improv comedy show like "Who's Line Is It Anyway?"  Help create magic moments on stage by giving lines (suggestions) to the actors on stage.  Games include:  Scenes from a Hat, Fishing for a Line, ABC's, Sound Effects…. No show is alike! 
That's the magic of improv comedy!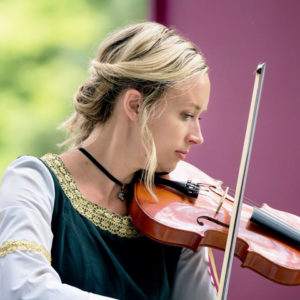 The Sheriff has enlisted his friends and foes to take stage and entertain Prince John and his guests–especially YOU! 
(Photo by Trent Eades)