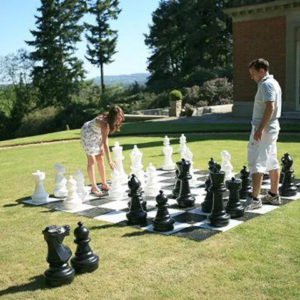 Throughout the Pirate Village
FREE:
Giant Chess (King 25″ tall)
Cornhole
Jumbie Jam steel drum
Beach Volleyball
Pirate Olympics (2x a day in Arena)
Stocks photo op
Costume Contest
Volunteer on stage when invited
PAY TO PLAY:
Sword Master's Challenge
Medieval Games (slay the dragon, cannon ball, skittles)
Mermaid photo op
Captain Red Beard and his PyRat photo op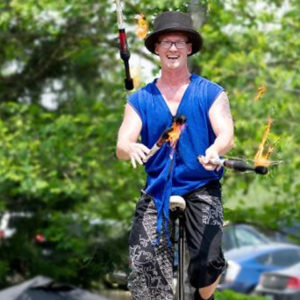 Circus Style Trick Show

Harbour Stage 4x a Day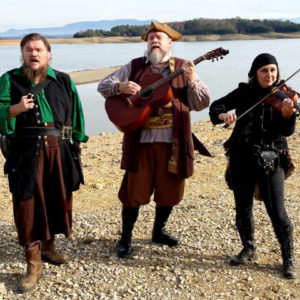 Pirate Music - Greater Knoxville

Pub Stage 4x a Day
Hailing from various ports of call in East Tennessee, the Crossjacks deliver a pirate booty chest full of sea shanties and festival favorites.  They are popular performers throughout the mid-South, and their self-titled debut album was released in July 2020.  The Crossjacks are Mark Dudek (vocals/guitar), Dawn Cunningham (violin) and Reagan De Busk (flute/bodhran/mandolin).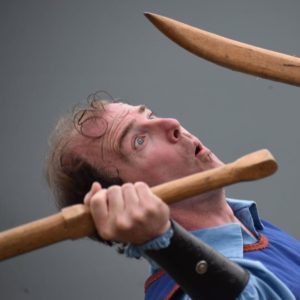 Comedy Sword-Fighting Show

Venetian Stage 4x a Day
We all have an adventurer inside.  Be the hero of your own story!      
​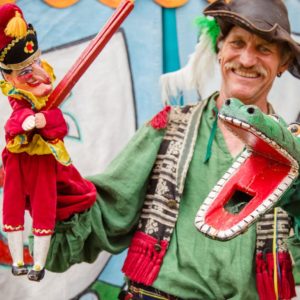 Classic Slapstick Puppet Show

Happy Hollow Stage 4x a Day
Internationally famous, Professor Brent DeWitt, brings you this classic Punch and Judy puppet show.  This fast-paced performance consists of short scenes between two characters, and one usually falls victim to Punch's slapstick.  "That's the way you do it!"  
Tom Mason & the Blue Buccaneers
Pirate Music from Nashville

Harbour Stage 4x a Day
Meet a wild band of Nashville musicians who dress like pirates and play a rollicking mix of piratical sing-alongs, rousing historical rave-ups, afro-cuban tinged ballads, Cajun sea shanties, and bluesy Irish jigs. https://www.tommason.net/​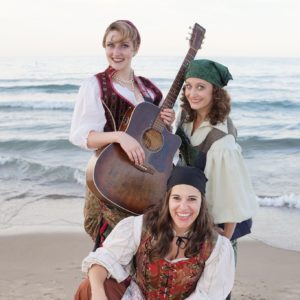 Pirate Music from Chicago

Pub Stage 4x a Day


May 21-22 Only
Ahoy there!  We are Ship Shape, a piratical music and comedy group from Chicago.  We specialize in sea shanties, tight harmonies, and nautical (sometimes naughty) humor.  Join Mack, Frankie, and Swiss for a shipload of fun!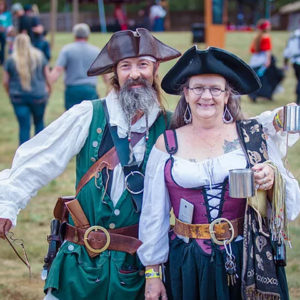 Have a great pirate costume? Enter the costume contest and win a prize! Contestants are grouped by age (4 and under, 5-12, 13+) and winners are based on audience applause.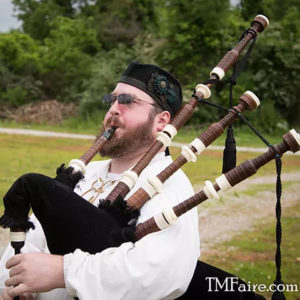 Have a talent? Pirate and Red Coats are looking for new crewe with talent for long voyages.  Delight the crowd or you might get gonged!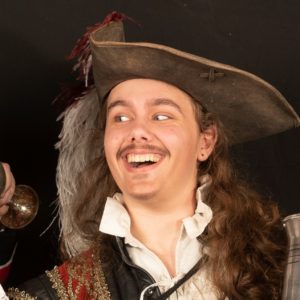 Royal Players, Greater Knoxville
Venetian Stage 1x a Day
King of Barataria, Pirate Captain Jean Lafitte, is your host for this grant festival!  With his side-kick, cannoneer Dominique Youx, they bring you this variety show for your entertainment!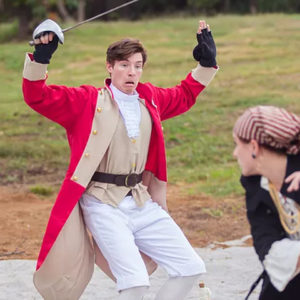 Royal Players, Greater Knoxville

Field of Honour 2x a Day
Upper class British and New Orleans socialite amusements turn into a pirate invasion! Both sides will fight to get what they want! Cheer on your favorite side.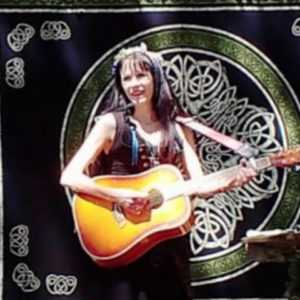 Pub Stage 4x a Day


May 28-29-30 Only
Kris Colt reveals her past incarnation from the time of her ancestors in Scotland Ireland, England, and Wales as the song bird Black Rose. She is a modern bard, with a lyrical singing style who passionately performs songs of both original and ancient origin. Kris has been on the boards as a performer her entire life in professional musical theatre and especially enjoys her time with her Celtic folk rock act Kris Colt and The Black Rose Band.
https://www.facebook.com/kriscoltmusic/
https://www.kriscolt-blackrose.com/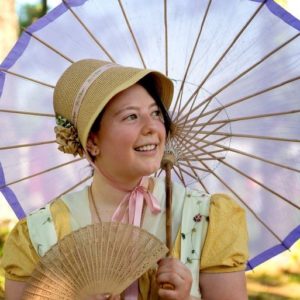 Let your imagination take flight as Lady Rose Bucket (that's Boo-kay) engages the young at heart with folk and fairy tales.  Be ready to take part!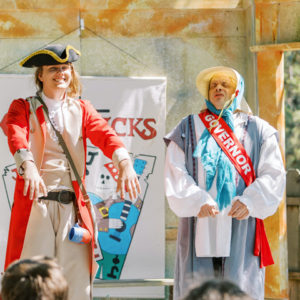 Do you like the show Whose Line Is It Anyway?  Well, join in Barataria's own improv show!  See your favorite street characters take your suggestions and make up things on the spot for your amusement!  No show is alike!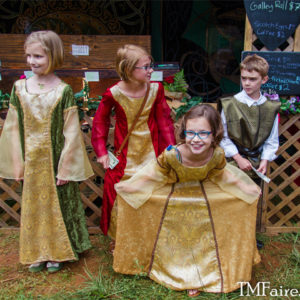 Classical Youth Musicians
Saturday's 2x a day only
Your heart will grown 3 sizes when you hear these classical youth musicians.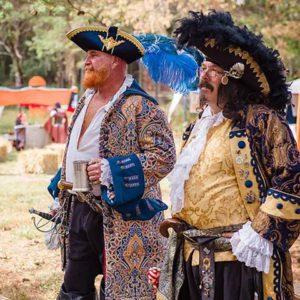 Royal Players, Greater Knoxville

Happy Holly Stage 1-2x a Day
Want to be a pirate?  Come to this pirate school and learn how to sing, speak, and adventure like a pirate!  ARRR!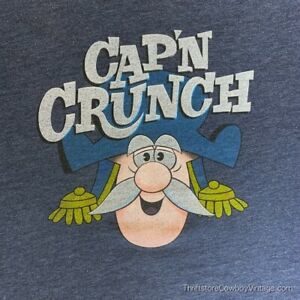 NEW! Roane Children's Theatre
Happy Hollow Stage 2x a Day
What's a captain to do when a cereal mascot steals his name and pride?  Captain Crunch's reputation as a captain has gone down the tubes!  How will his second-rate, but ever enthusiastic, crew defend their ship against the evil, overly-athletic crew of the Hail Mary?!  Join students from the Roane County Children's Theatre and find out in their performance of Pirattitude.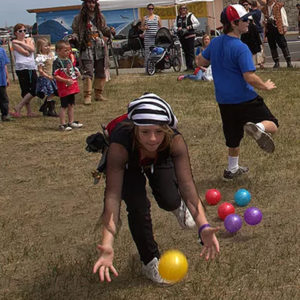 Field of Honour 1-2x a day
Join in the fun with competitive pirate sports!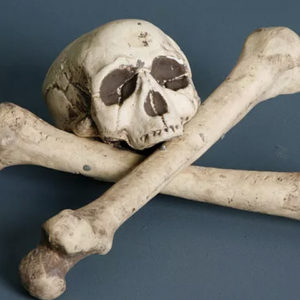 Interactive Guided Tour 4x a day
Slightly spooky 15-20 minute guided walking tour in the woods.  It's a pirate version of a Christmas Carol, where Captain Davy Jones, Calypso, or Mariel the Mermaid try to save the wayward soul in their charge; or else they go down to Davy Jones' locker!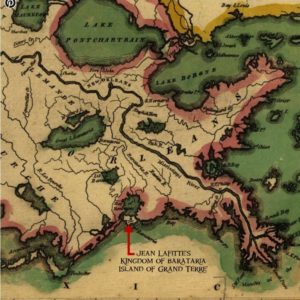 Royal Players - Greater Knoxville

Venetian Stage 1x a day
New!  The Governor of Louisiana, William C.C. Claiborne, brings our festival scenario to life as he reads a book given to him by a one-eyed woman.  Learn the intrigue and jests, plots and counter-plots of the people about Barataria on this festival day!  It's 1814 and the future of New Orleans and American itself hangs in the balance with the King of Barataria, Pirate Captain Jean Lafitte!